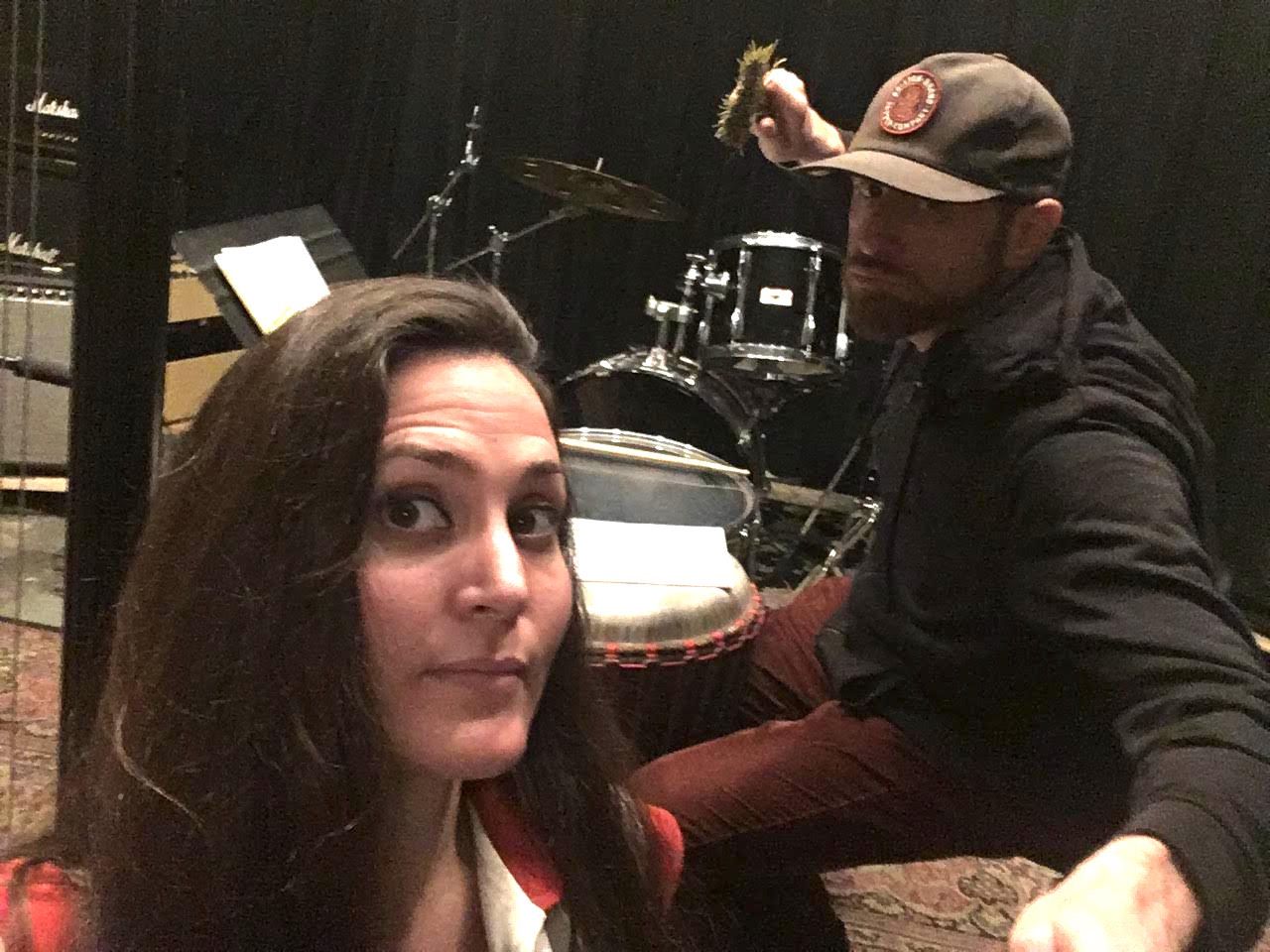 Wow! So much has happened since my last post. Among those things was some extended European travel, wherein I got seriously sick from some Transylvanian vibes. Love you, Romania, but omg, I almost died this winter.  
I am happy to say I've been in the studio since January, recording this album of 11 tunes based on Hans Christian Andersen stories, and it is sounding good. Here is a pic of me and percussionist Rich Stein taking a selfie break during one of our rehearsals. 
Stay tuned for more deets on the album.